Overstepped Fagnano Alto lies the ancient and beautiful village of Fontecchio which is inhabited today by about 410 inhabitants. The historic centre has preserved the characteristic traits of a fortified medieval village, with high walls, towers, and majestic palaces, such as the fortified palace of the Baron Corvi (XV-XVI century) and the equally majestic Palazzo Muzi.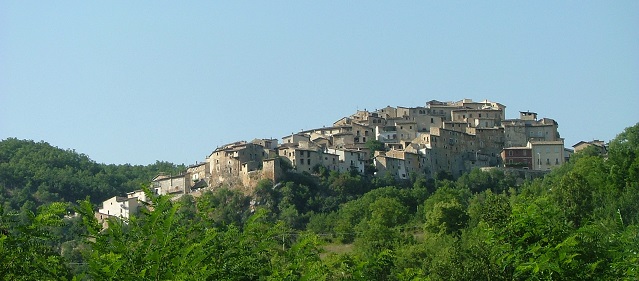 Inside the village, there is a fortified tower called the Torre dell'Orologio, or Clock Tower, (XV century) which hosts at its summit one of the oldest clocks in Italy. Inside the Clock Tower, visitors can find the Space of Memory, a photographic exhibition about the City of L'Aquila and surrounding areas before and after the 2009 earthquake.
In the central and scenic Piazza del Popolo, Fontecchio exhibits its most valuable monument: the amazing fourteenth century Fontana (fountain), with a fourteen faced bath and its ornamental column topped by a small Gothic style shrine.
Located just outside the village is the majestic monastery of St. Francis (XII century). Overtop the mountain behind the town one can visit the well-known Pagliare, a characteristic agro-pastoral village located on a plateau beneath the Sirente Mountains.
For info:
www.fontecchio.gov.it