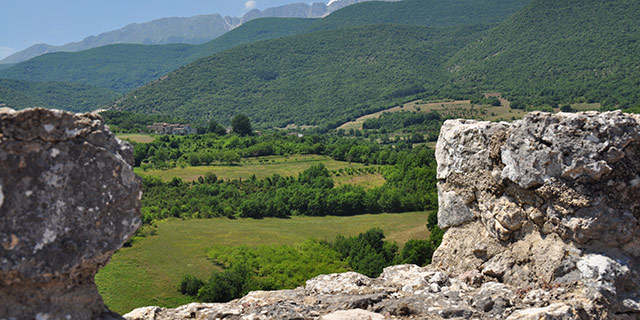 The province of L'Aquila, like all of Abruzzo, is rich in castles, towers and fortified enclosures that over time have been altered becoming a constant feature in the landscape. The presence of so many settlements is partly due to the movement of the population to more isolated high ground for defensive reasons.
The number and strategic position of the castles allowed control of the roads and the territory thanks to the visual link between the various watchtowers.
Still today in the Aterno valley there are wonderful examples of castles and towers of this type
With the Project "Rete Turistica Valle Aterno", we created a beautiful itinerary through the most suggestive castles and towers of the Valley, reconstructed with 3D models in order to show you their aspect in the medieval era and their evolution in time.
Follow us across this beautiful trip in the history clicking the links beside or, better, visiting the castles on site, surrounded by the nature of the Valley.