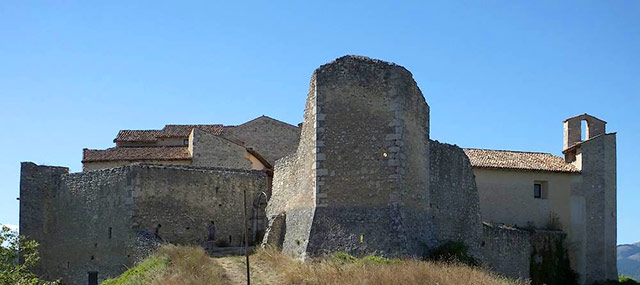 The castle derives its name from the Camponeschi accounts owned it in the sixteenth century, though later it also belonged to the powerful noble family of the Orsini and then to the local farmers, who lived there until the 50s of the last century.
The original structure dates from the twelfth century and was built for defensive purposes and sighting.
Over the centuries, many interventions have helped to change its characteristics, giving it the appearance of a residential village; the castle, however, still retains much of the walls today, with rompitratta towers, two gates and sturdy tower flanked to the west door.
Of notable interest inside is the church of San Pietro, with the facade horizontally crowned, typical of L'Aquila churches. Walking within the village you can see many buildings constructed with recycled materials from the classical era from the nearby Roman city of Peltuinum, making it a unique example in the panorama of the ancient settlements of Abruzzo.
3D model of the medieval castle