Bominaco castle was a place of strategic importance from the Middle Ages onward due to its location on the summit of Monte Boria which guaranteed visual contact with the other castles in the area.
The first settlement was probably during the Norman period C11th and must originally have been built out of wood. During the C12th and C13th the castle was reinforced with the construction of a stone enclosure punctuated by square towers. In 1424 the castle was destroyed during the siege of Braccio da Montone, but in C15th was rebuilt as it appears today.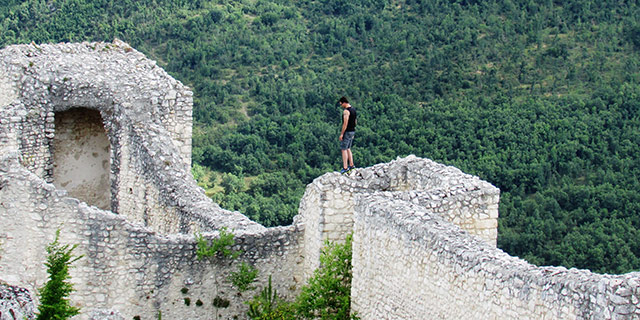 The settlement was able to accommodate the population in case of siege. Inside there were several rooms that were used to store food and host population; the water supply was instead guaranteed thanks to the presence of many still visible cisterns.
3D model of the medieval castle